Click on the silhouettes to visit additional places on our site

Information About Us

News

Facts About Vaccines

Open Forum
GVAL's Message Board is Being Updated

Related Links
Articles and Links for both Pro-Vaccine and Pro-choice

Medical Debate
Do Vaccines Cause
Cot Deaths?

Exemption Information for US States

Disease--The Power that Heals the Body

SB 277
---
The Best Decision
is an Informed Decision.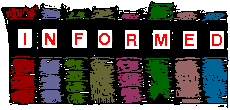 Global Vaccine Awareness League is dedicated to the education of parents and concerned citizens regarding vaccination. With education comes the freedom of choice, and respect for the choices of others.